DESIGN PARADE TOULON 2022
Winners of the Public Prize for their project Mirage and the Visual Merchandising Prize awarded by CHANEL for their window display, Marc-Antoine Biehler and Amaury Graveleine present this year at the famous Villa Noailles: "Madame Cristal". Inspired by the esotericism of cartomancy and the world of the Tarot de Marseille, they surround themselves with prestigious partners for this new project, supported by CHANEL: Lesage embroidery, Atelier des Carmes, Pierre Frey... For their carpet, it is to the House of LELEU that this new Duo of promising designers turn. They choose the COSMOS model in shades of electric blue and deep gold ...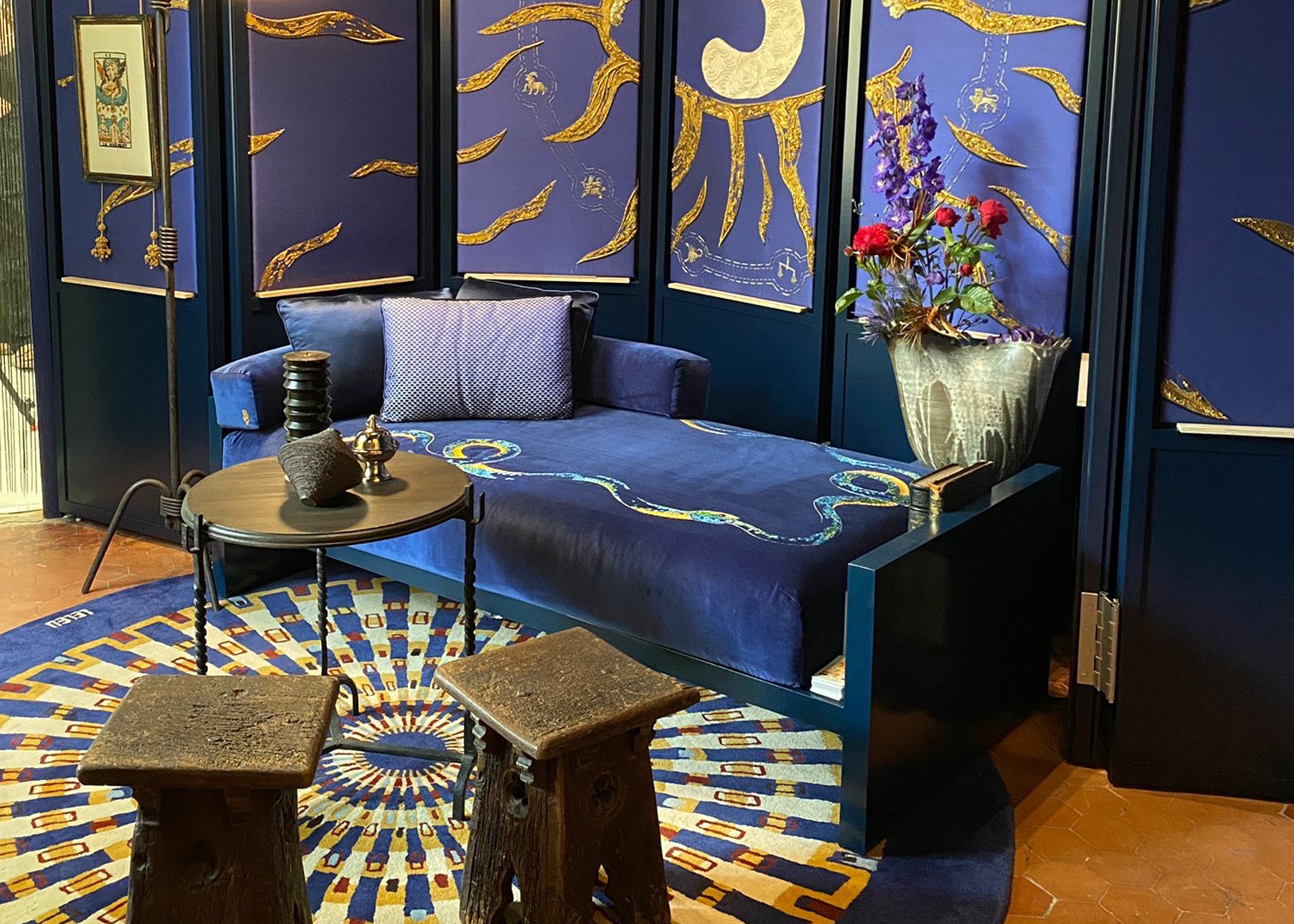 New LELEU editions at Maison Gérard in NY
In the 1970s, Maison Gérard, the legendary New York art gallery, began to honor Art Deco. With creations of extreme quality and refinement, Maison Gérard quickly turned to the creations of the famous decorator: LELEU. More than 50 years later, an unprecedented collaboration between the two houses was born. Thus, in addition to the Vintage creations that Maison Gérard already offers, Benoist Drut, its founder, acquires new editions. Armchairs, such as the Peter armchairs, or carpets never published before, such as the very singular Vision rug.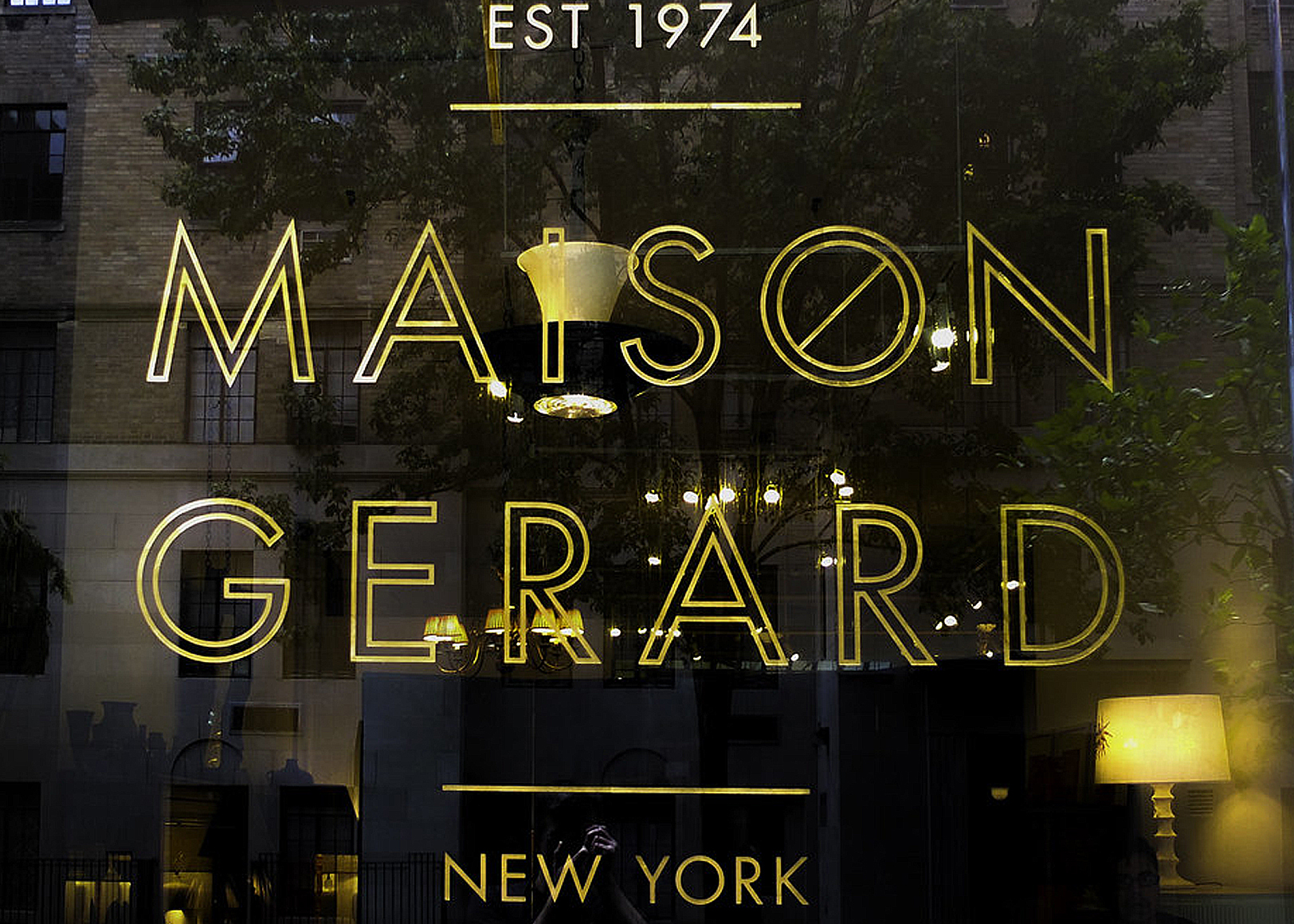 Paris Deco Off 2022
On the occasion of the international meeting of editors and creators of interior design, Maison LELEU, member of the Luxe d'intérieur group, presents the Max armchair from the archives and the Mava armchair, a new creation signed by Alexia LELEU. These armchairs are the result of a joint work of several crafts. For Paris Déco Off, they were covered with a natural fiber fabric by Thorp of London's upholsterer Philippe Coudray, and embroidered by the Vermont workshop of the Dior group.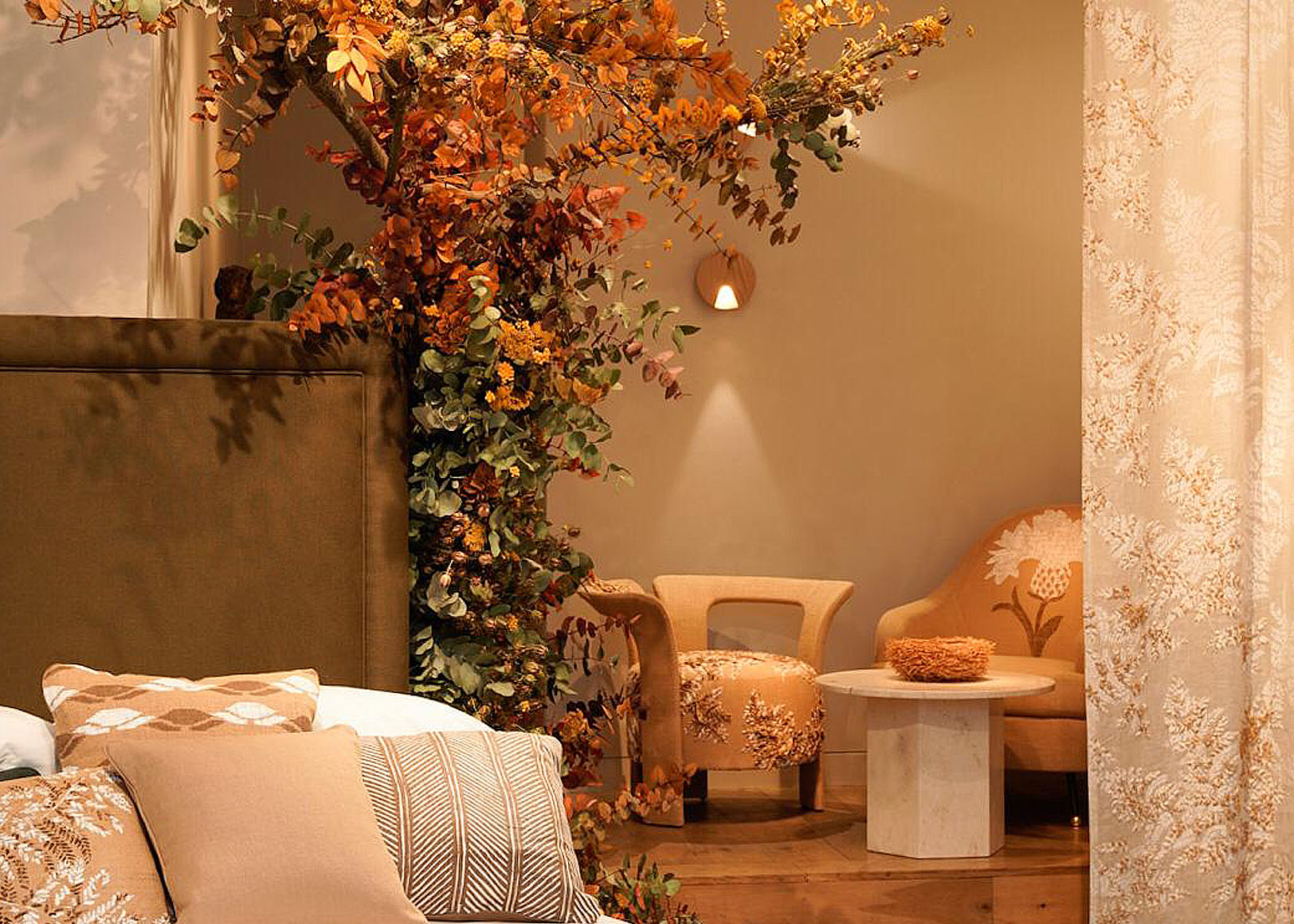 Entry into the Mobilier National collection - Jan 2022
A place of heritage, the MOBILIER NATIONAL (National Furniture organization) is a major actor of contemporary creation, and organizes every year a campaign to acquire creations that cna be considered as representative of the exceptional know-how of French designers. For this great competition of the National Furniture, Alexia LELEU wished to break the codes by proposing a hybrid model between the armchair and the stool, thus giving birth to the armchair "Mava".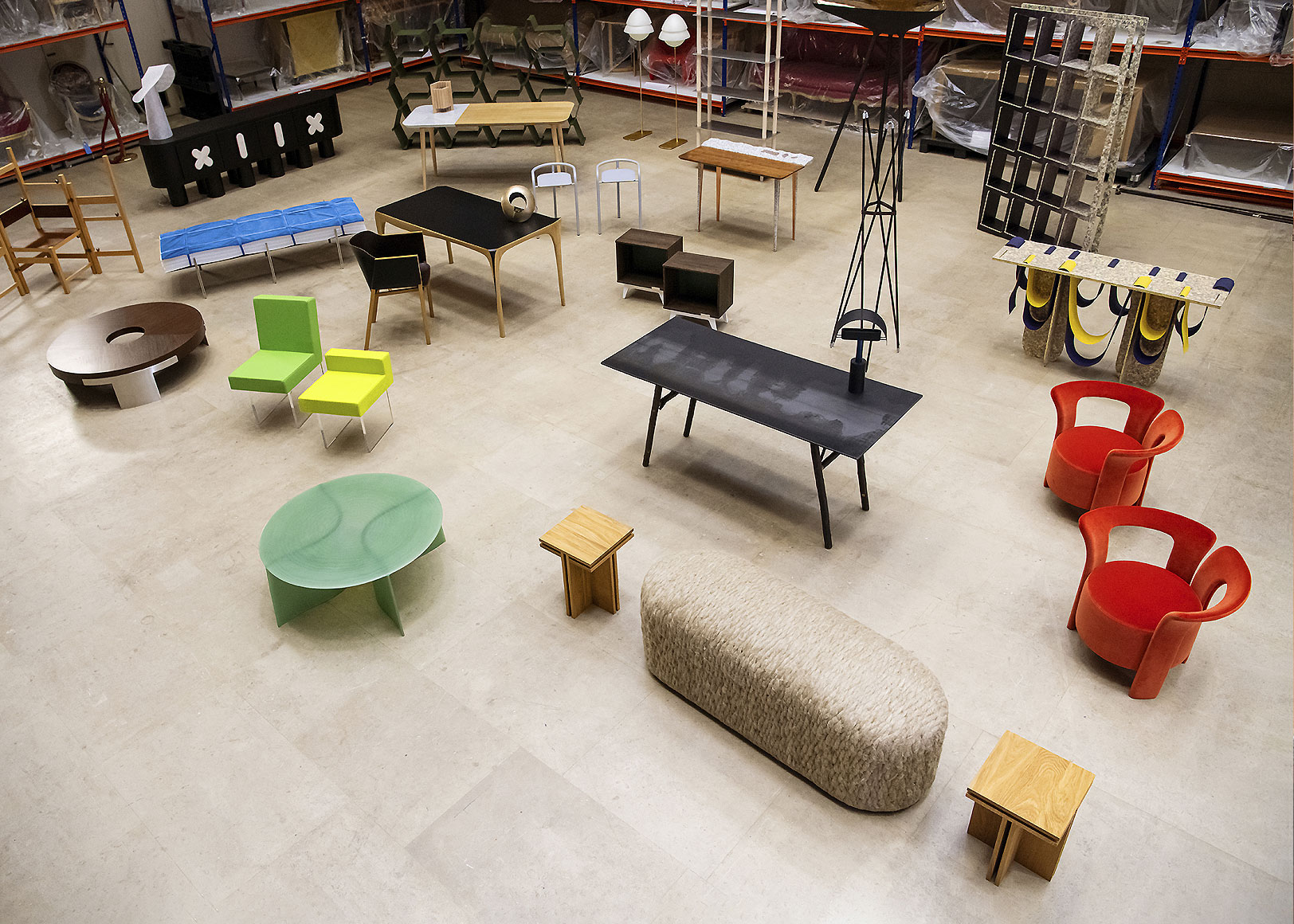 New rug creations at Marcilhac Gallery - 2021
For the Marcilhac Gallery, LELEU has selected two archive carpet designs that had never been created. These exclusive designs were carried out in partnership with the gallery and can be found on the premises on rue Bonaparte in Paris. "
Torbellino
" and "
Joya
" models.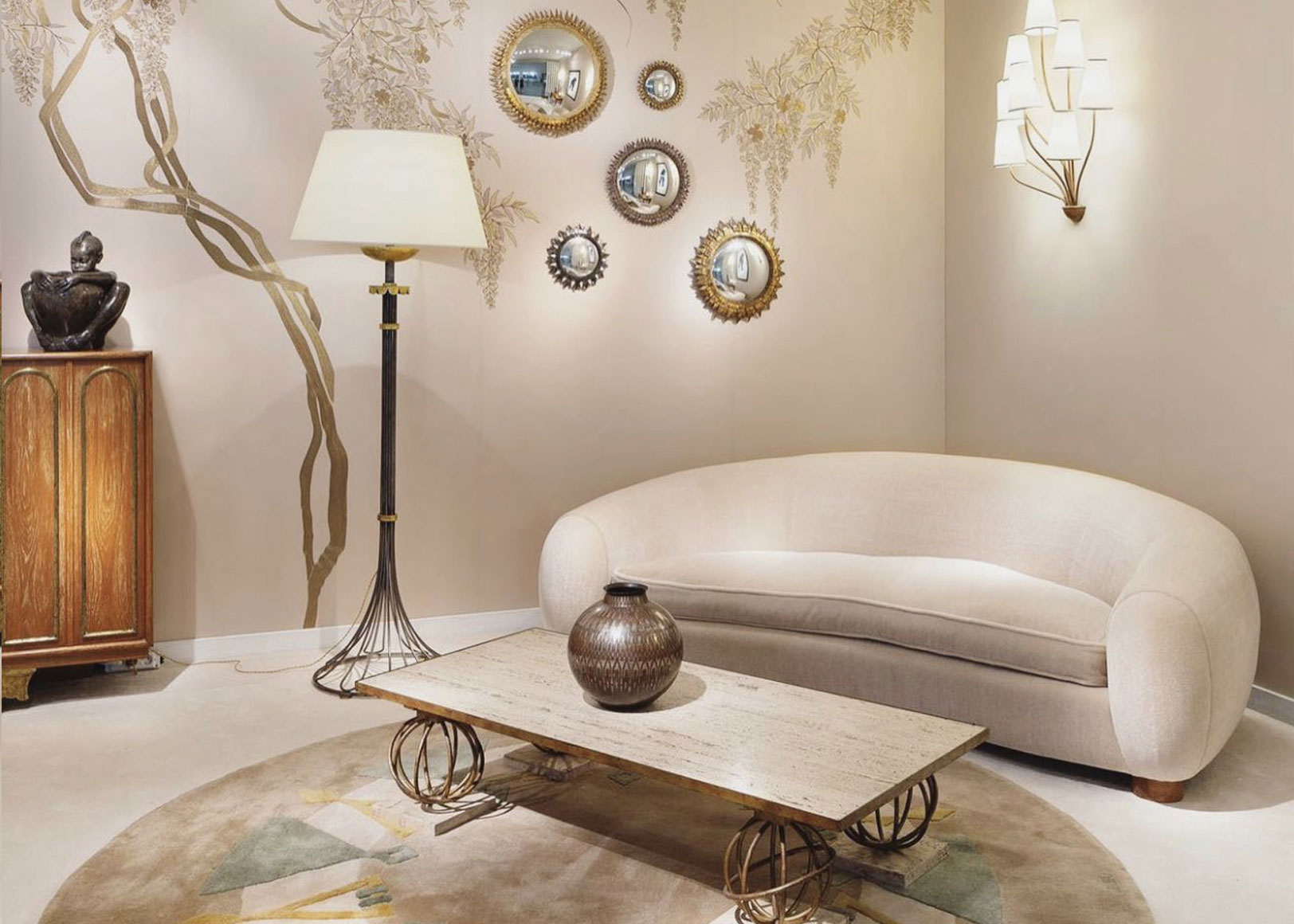 Paris Design Week - Sep 2021
Wallpaper and materials launch by LELEU in partnership with LELIEVRE
With an exceptional archive of wallpapers and fabrics, Maison LELEU has joined forces with LELIEVRE Paris to launch its first Textile collection.